–50%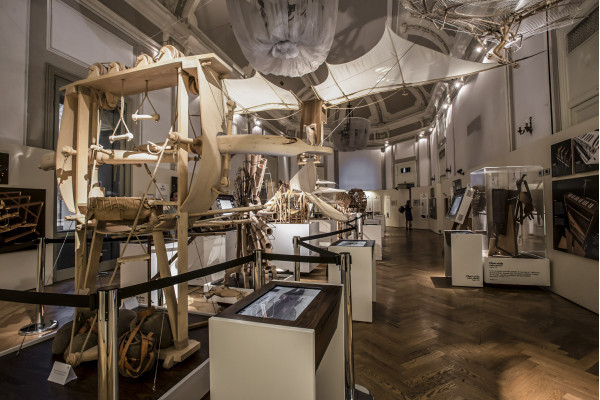 Leonardo3 Museum: the discovery of Leonardo da Vinci, the artist and inventor, with working models of his machines and digitalized restorations of his paintings, a worldwide first.
With multimedia display stations that permit hands-on interaction. In addition to the artistic works, the codices of Leonardo in virtual format are also displayed. More than 200 interactive 3D reconstructions, accessible for all ages. This is a unique event for all the family, students, tourists and anyone interested in the discovery of Leonardo da Vinci, as never before seen.
Recognition Patronage of the Comune di Milano and Award of Excellence from the President of the Italian Republic.
Leonardo3 Museum is an institutional member of ICOM (International Council of Museums).
Virtual codices with hundreds of interactive 3D models
Multimedia displays and physical models
The World of Leonardo da Vinci: Art, Flight, Music, Architecture and Mechanics
Not included

Audioguides in English, German, French, Russian, Chinese, Spanish and Portuguese (€ 4 extra)

Duration
1 Hour
Bring along

Show the printed or electronic voucher at the ticket office.
Face masks are mandatory.
Venue

Leonardo3 Museum - Il Mondo di Leonardo, Galleria Vittorio Emanuele II, Milano, MI, Italia
Parking Piazza Meda
Duomo M1 M3
Offered by
Leonardo3 Srl
20121 - Milano